My name is Max Herngren, I'm a game designer and Minecraft enthusiast!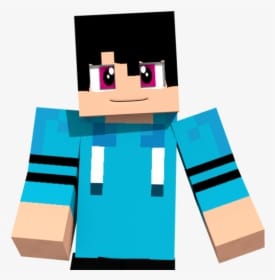 I've been playing Minecraft Pocket/Bedrock Edition for over 5 years now, and I love it!
I mostly play on my phone, which is why I created this site specifically for the mobile version. I can promise you that all of the files on here are checked for workability.
In the descriptions for add-ons (mods, maps, textures), we always specify which MCPE versions the file is compatible with.
Thanks for visiting!
"Minecraft: Pocket Edition – The Best Place to Play!"
Ever since I first experienced life-changing titles such as World of Warcraft and Ratchet and Clank I've had a deep love and passion for games. I'm a creative person driven by a deep rooted dream to tell stories and build worlds.
I have experience with level design, level art and writing. I love to work with environments from conceptualizing early on all the way to the last push where the level gets pulled up to final quality. To see a space go from just white boxes and placeholders to a living and breathing world that was created at the tip of your fingers is something that keeps me going and motivated every day I go to work.
As a person and colleague I'm very social, driven and easy going. I pride myself on having a very high work ethic and will to pull my weight. I don't sit around waiting for someone to point me in the right direction, I try to find the solution myself wherever I can. In many of my projects and collaborations I have been the project lead but I don't mind taking a step back and following the more experienced. My number one goal is to make a fun game, not to win personal battles. On my free time I enjoy playing everything from online multiplayer shooters to pen & paper roleplaying games.